AtlanticSofia 1434; Simeonovo no.2; 19-th street +359 2 961 34 00  Best Sofia Hotels33 Edison Str. Office 3 +359 2 9711334
Crystal Palace Boutique Hotel14, Shipka Str., 1504 Sofia, Bulgaria +359-2 9 489 489
Hill Hotel76B, James Bourchier Blvd., 1407 Sofia, Bulgaria +359-2 806 55 55
Legends Business Hotel56 Cherni Vrah Blvd. +359 29617930
Lozenetz Hotel23, St. Naum Str., Sofia, 1421, Bulgaria +359 2 965 44 44
MADRIDBulgaria, Sofia, str.Dragovitza 12 +359 2 944 89 52
Travel agencies in Sofia Bulgaria
Across Europe Ltd. Sofia Bulgaria12, Asen Jordanov blvd. 1592 SOFIA, BULGARIA +359 2 9790330
Albatros Tours Sofia BulgariaBulgaria, Sofia 98A "Hristo Botev"bulv. +359-2 931 3858
Alexander Tour Sofia Bulgaria40, Pop Bogomil Str. Sofia 1202 Bulgaria +359 896838581
Alisa Tours Ltd Sofia Bulgaria64, Bd. Stefan Stambolov, 1202 – Sofia, Bulgarie +359 29835770
All BG Leisure Sofia BulgariaSofia Airport, bl.2 +359 29459108
ALTOURS BG Ltd. Sofia BulgariaCultural tours in Bulgaria +359 28435886
ANDY TRAVEL LTD Sofia Bulgaria34 Angel Kunchev Str 1000 Sofia +359 29806749
Apollo Sofia BulgariaSofia 1606, Sv. Ivan Rilski 16 +359 29525040
Balkan Comfort DMC Sofia BulgariaBulgaria Sofia1606 53, Layosh Koshut Str. +359 29531004
Balkania Tour Sofia BulgariaBiznes Centar Trakia pl. Vuzrajdane 4400 Pazardjik Bulgarie +359 34 440 508
B&B Travel Sofia Bulgaria50, rue Shandor Petioffi 1463 Sofia, Bulgarie +359-2-954-95-90
Birdwatching Bulgaria Sofia Bulgaria9 Orfej Str., 1421 Sofia, Bulgaria +359 2 4001050
Too you can like http://midtownlive.blogspot.com in Bulgaria.
Car Rental in Sofia Bulgaria
AUTOTRADE – RENT-A-CARBulgaria, SOFIA AIRPORT, 3 Bruksel Blvd. +359 2 8703085
Booking GroupLielirbes 17A +44 2031061826
ACCR – Rent a car Sofia, Sofia airport.Central rent a car Sofia office. Rent a car Agents in Sofia airport. +359 887685689  Rent a car Sofia All inclusive rent a car prices (11-31 euro/day). Full insurance for rental car.
AutoRental Bulgaria Rent-a-carBulgaria, Sofia, Bul. Fr. Nansen 1, et.3 +359 29524179; +359 888517064
AUTOTRADE LTD.Bulgaria, SOFIA AIRPORT – 3 Bruksel Blvd. +359 2 8703085
Restaurants in Sofia Bulgaria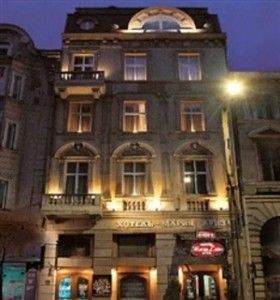 Restaurant "National Rotiseria Tzar Ivan Asen II" – 42 Hristo Belchev Str., Opened every day from: 11:00 – 04:00 The restaurant offers Bulgarian, French, European cousine.
Tambuktu Restaurant – 10, Ivan Aksakov Str., Sofia; tel: +359888181069- Delicious sea food, prepared by professional chefs is offered in Tamuktu Restaurant. Private dining room is available for guests looking for intimate gatherings and can accommodate up to 30 persons. The restaurant offers WiFi Internet connections. You can find Tambuktu
Restaurant in Sofia.
Unicat Restaurant – 41 Cherkovna str., Sofia, BulgariaOpened every day from: 11:00 AM – 11:00 PMUnicat restaurant is a classic restaurant, easy accessible from the city centre of Sofia. Pleasant atmosphere and perfect service is guaranteed. The restaurant offers VIP corner if you need privacy.
JJ Murphy's Irish Pub – 6 Karnigradska Str, Sofia 1000Murphy's is definitely the favourite place of the ex-pats in Sofia.Murphy's is the place where good friends meet for fun, great food and drinks. Business lunches during the week, Football on the weekend. You will always find a space for a pint of Murphy's.
Tags: cheap flights europe, Sofia Bulgaria. cheap flights within europe Sofia Bulgaria. cheap european flights Sofia Bulgaria. sky europe Sofia Bulgaria. cheap airlines europe, Sofia Bulgaria. cheap tickets Sofia Bulgaria. cheap flights around europe Sofia Bulgaria. easyjet flights Sofia Bulgaria. easy jet Sofia Bulgaria.