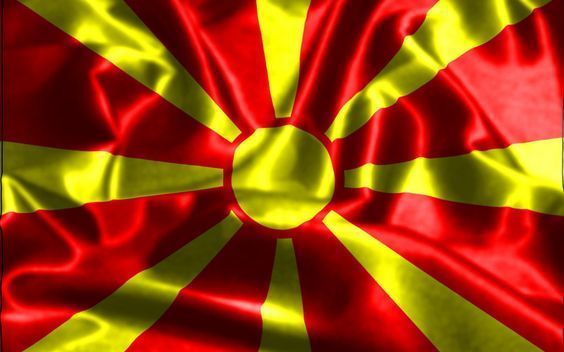 Macedonian phrases and Love Words to Travel to Macedonia:
We provide very useful Macedonian phrases and common words to help you when you travel so will be able to speak a little in the tourist cities or Hotels
These Macedonian phrases and words of Macedonia were wisely selected by Macedonian's arts graduates who have completed their studies and courses of Macedonian for foreigners like you to travel to Macedonia without problems, then you will be able to speak a little Macedonian.
The first words and Macedonian phrases will help to communicate and at the end of the page we will also teach you some love words and Macedonian phrases.
To speak the language fluently is a beautiful activity, at least make an attempt to say a few words to get accustomed to this language.
You will see that little by little and with a little effort you will say some Macedonian phrases.
Try to also to take a course in Macedonian for foreigners while visiting Macedonia.
Then also we give pretty love words and Macedonian phrases to further enrich your Macedonian vocabulary and be prepared if a night you go out walking with a girl from Macedonia when you travel there.
Also you will be ready and prepared to chat though Messenger with a girl from Macedonia, you can tell by chatting to the beautiful girls romantic Macedonian phrases and love words.
With no doubt you will surprise the girls from Macedonia using these Macedonian phrases and words of love.
Just to speak personally in Macedonian with a girl from Macedonia will impress her with your general culture and conversation skills in her own language.
Remember that the love of your life might be in Macedonia. Who knows?
Basic words and phrases in Macedonian to travel to Macedonia:
| | | |
| --- | --- | --- |
| English | Macedonian | Cirilic |
| Good morning | Dobro utro | Добро утро |
| Good afternoon | Dobar den | Добар ден |
| Hi | Zdravo | Здраво |
| What are you doing? | Sto pravis? | Што правиш? |
| How are you? | Kako si? | Како си? |
| I am fine (ok) | Dobro sum | Добро сум |
| Here you are | Povelete | Повелете |
| How much does it cost? | Kolku cini? | Колку чини? |
| Thanks | Blagodaram | Благодарам |
| | colloquial: Fala | Фала |
| Bye bye | Prijatno | Пријатно |
| Cheers | Na zdravje! | На здравје! |
| I am sorry | Izvinete | Извинете |
| Yes | Da | Да |
| No | Ne | Не |
| Make a left | Svrtete levo | Свртете лево |
| Make a right | Svrtete desno | Свртете десно |
| Go straight | Odete pravo | Одете право |
Romantic and love words and Macedonian phrases
Whenever the above mentioned will be appropriate phrases to communicate in the local language, which will surely be appreciated and valued by people.
As noted, these words and phrases were intelligently selected by arts graduates in the country, with studies in language courses for foreigners.
Undoubtedly you will surprise the girls of the country with these words and phrases of Love and Friendship.
Tags for Macedonian Phrases : Practical and useful Macedonian phrases for travelling. Words of love and Macedonian Phrases to meet girls by chat, messenger or in person. Macedonian Phrases and words of love for meeting guys for chat or phone with women.
Macedonian Phrases and Words to Travel

,