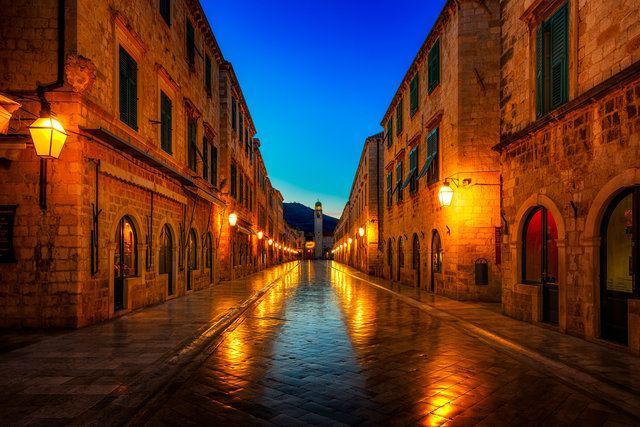 The Balkan Peninsula is a chain of forested mountains, a region renowned as a pristine tourist destination with marvelous archeological structures, blue seas, and sandy beaches.
Dubrovnik is a distinctive old, walled, Croatian city in the Balkans by the Adriatic sea. It was completed in the 16th century, and today it still holds most of its glamour.
In recent times, it has gone to become one of the 'Game of Thrones' locations, which is a highly ranked TV show with an almost cult following.
The series has played a part in popularizing Dubrovnik especially since it is the main filming location. So much, that even in the winter months the region still records a decent number of visitors.
Game of Thrones has been screened from Easter to the end of October in its previous 8 seasons with the filming taking place in the second half of the year. It is at this filming period that Dubrovnik has experienced a high season usually from 15th of June to around 15th September. The high season period has been extending every year owing to the publicity and exposure courtesy of the TV program.
Other attractions in this fascinating city include; the Renaissance Sponza Palace, St. Blaise Church, and the Gothic Rector's Palace which has since become a museum.
If you are fascinated by art, then the multi-panel (polyptych) painting by the famous Venetian artist Titian housed in the Baroque Dubrovnik Cathedral will impress!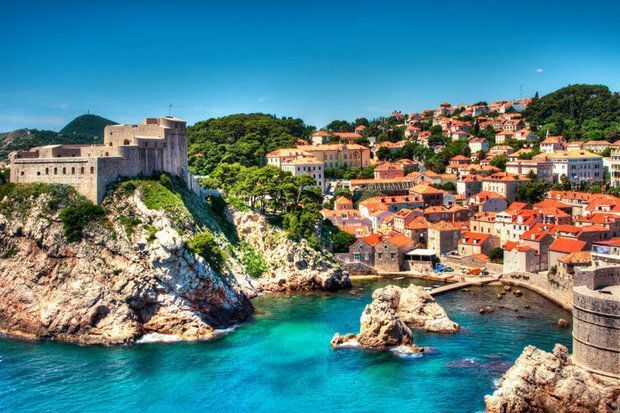 You can book with ACCESS Dubrovnik, a local tourist agency specializing in both private tours and group tours of this ancient city.
You can book group tour packages such as Discover Old Town or alternatively, opt for Shore Excursions which is a private tour package.
In both the group and private tours, the most popular package is the Game of Thrones experience where you are assigned your own Dubrovnik tourist guide.
The tour highlights how the city's iconic features were transformed into Kingslanding, the capital of Westeros in, the world's most successful TV series to date.
They accept both PayPal and credit card payments, and you can visit Dubrovnik tourist guide for more listings to book a tour with this great Dubrovnik Travel Agency.
Where to stay in Dubrovnik
Dubrovnik offers a variety of accommodation options for different budgets and preferences. You can choose from hotels, apartments, hostels, guesthouses and even campsites. Here are some of the factors to consider when choosing where to stay in Dubrovnik:
– Location: Dubrovnik is divided into two main areas: the Old Town and the New Town. The Old Town is the historic center of the city, where you can find most of the attractions, museums, churches and restaurants. The New Town is the modern part of the city, where you can find more shops, bars, clubs and beaches. Depending on what you want to see and do in Dubrovnik, you might prefer to stay in one area or the other. The Old Town is more charming and atmospheric, but also more crowded and expensive. The New Town is more spacious and affordable, but also less authentic and scenic.
– Price: Dubrovnik is not a cheap destination, especially during the peak season (July-August). The prices of accommodation can vary significantly depending on the location, quality and availability. You can expect to pay from 20 to 100 euros per night for a hostel or guesthouse room, from 50 to 200 euros per night for an apartment or hotel room, and from 100 to 500 euros per night for a luxury hotel or villa. You can save money by booking in advance, comparing different options online, or traveling in the low season (October-May).
– Amenities: Depending on your needs and preferences, you might want to look for accommodation that offers certain amenities, such as free Wi-Fi, air conditioning, parking, breakfast, pool, spa, etc. You can check the reviews and ratings of other travelers online to get an idea of what to expect from each accommodation option. You can also contact the hosts or owners directly to ask any questions or make any special requests.
(prices May 2023)
Based on these factors, here are some of the best places to stay in Dubrovnik:
– Hotel Excelsior: This is a five-star hotel located just outside the Old Town walls, offering stunning views of the sea and the city. The hotel has elegant rooms and suites, a private beach, an indoor pool, a spa, a fitness center, a restaurant and a bar. The hotel is also close to many attractions, such as the cable car station, the Pile Gate and the Lovrijenac Fortress. The price per night ranges from 200 to 400 euros.
– Apartments More: These are modern and spacious apartments located in the New Town area, near the Lapad Bay beach. The apartments have fully equipped kitchens, living rooms, bedrooms and bathrooms. They also have balconies or terraces with sea views. The apartments are close to many shops, restaurants and bars. The price per night ranges from 50 to 100 euros.
– Hostel Angelina: This is a cozy and friendly hostel located in the heart of the Old Town. The hostel has dorms and private rooms with shared bathrooms. It also has a common kitchen, a lounge area and a rooftop terrace with panoramic views of the city. The hostel organizes daily activities and tours for guests. The price per night ranges from 20 to 40 euros.
(Prices May 2023)
If you want to know more about Dubrovnik in Croatia we invite you to read this article where you can find more information about that lovely city.
Don't forget to visit us for to read new articles every week.
Thanks for your support.