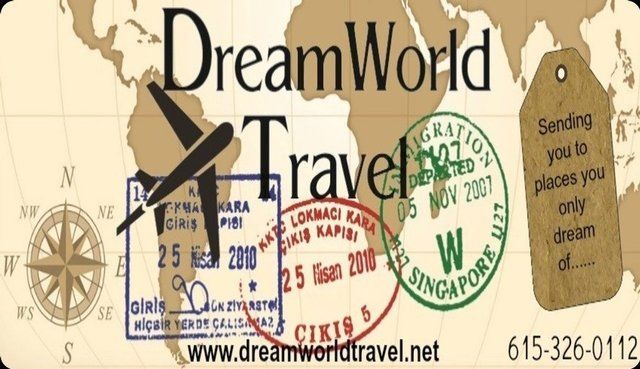 This world is an astounding place. It is loaded with beautiful sceneries, cultures, and people; and it is a dream of every person to visit as many places in his or her life as they can. People love to get their passports tattooed from the visa, exit, and entry stamps. They want to visit as many countries as possible so that they know every little detail about our world.
Some people crave about seas and oceans, some love mountains and hills. Others love to wander in historic places or do some shopping in different cities and towns. Everybody has different priorities but one mutual priority is indeed traveling.
Traveling with your love in a budget
But when we talk about traveling, we know there is no better way to spend some quality time with your partner, or spouse. You live with your partner, eat and sleep together, but this doesn't mean that you are spending a quality time with him or her. There is always a need of special adventure, or even small experience with them to know more about them, solve broken patches of relationship, learn to love more, and come out of it even stronger together.
However, one thing that always limits your miles covered on traveling with your love is the travel cost.
Traveling expenses is the biggest factor that influences every travel plan. Due to this, most couples just postpone or cancel their traveling plans. But this is not the solution. Instead of cancelling their plans, we recommend every loving couple to look at their options, no matter how limited they are and make the most of it. You can always take at least one traveling trip with your love once every year, or once in 2 or 3 years, because you and your partner deserve it. For this reason, we have come up with some great
ideas that can help you plan your travel trips within your budget with your love. It is important for every couple to plan their travel trip on a limited budget, and make their relationships even stronger.
Ideas and tips to travel within Budget
Following are some great traveling tips and ideas for people who have a budget to keep. We hope it will help them see more places, along with helping them to make more plans for the future.
Saving one's whole income
When you want to travel with your loved one, it is imperative to save whole income of anyone of you. You need to limit your expenses to some extent so that you or your partner can cover all the costs of living under anyone of your incomes in this way, you can easily plan a tour with multiple destinations.
But if it becomes hard to manage, there is always an option of saving a good portion of your money and spending only what is necessary.
Being flexible with your plan
When you are making a plan, it is imperative to look at dates in the off-season in your desired destination. It should be either off-season for minimizing accommodation and flight ticket cost or in a transition season. You can also plan in dates around the weekend and public holidays. This will enable you to spend more time in the trip destination, and you just need to take 4 or 5 days annual leave from work.
Saving money on traveling and accommodation
You can save money on finding suitable accommodation and flight tickets by booking through a reputed travel agency in London. They can provide you with a platform where you can compare different hotel or guest house prices per night, flight tickets of different airlines, transportation, and other traveling packages. They can also offer you amazing discounts and deals that no hotel or Airline Company will offer if you book your tickets directly through them.
Using public transportation
Public transportation is the least expensive way to travel to any destination. Local bus service, trains, taxis and any other transportation mode cost way lower than any private mode of transportation. You may need to compromise on luxury and comfort, but you will end up saving a great deal of your hard earned money.
Backpacking is an option
Backpacking is the least expensive and most interesting way to travel in a country. It helps you save by hitchhiking, camping, staying at guest houses, and traveling in the cheapest way possible. It also requires trekking, which helps you explore the natural beauty more. It is challenging on your mind and body, but when you are with your love, it can strengthen your relationship by making you trust each other to the core.
PS: Do you want to share a new article with us? Feel free to contact us.