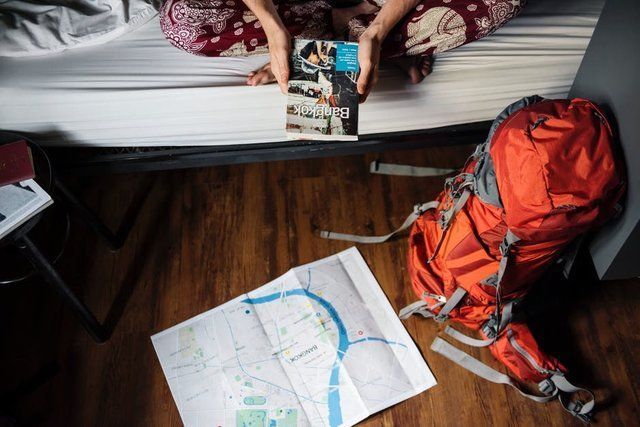 There are different kinds of blogging with an equally different sense of purpose. In early days, bloggers used their platforms for freedom of speech and expression. But today with the changing world, blogging has integrated into different forms and motives.
Many bloggers now blog specifically to promote a certain product for financial purposes. Some are also writing to generate income and traffic by advertisements.
[ad#ad-160]
Travel blogging is done on multiple online forums, websites, and even your own site to promote tourism of a certain place or to advertise your product which is used in traveling. Just like any other blog, travel blog also requires a content marketing strategy to attract readers.
So the question for the hour is, what should be your content marketing strategy in order to run a successful travel blog?
Marketing has revolutionized businesses. It has become a professional tool which travel bloggers use to endorse, uphold and earn money; which is their basic right to present their factual work for sale.
With the right content marketing strategy, some travel bloggers have become successful and rich.
Content marketing is an important aspect of travel blogging. Following are three of the most basic, yet important marketing strategies discussed briefly. Take a good look at them and implement on your travel blog.
We can promote your travel business at a cheap price in our Twitter account.
Content & Content Marketing
The first and most basic thing to get in your mind is to separate the word 'content marketing' and 'content'. All bloggers are content creators, but those who work on their content marketing are successful.
It is a strategy to produce, and allocate appropriate, original and prized content which have the potential to initiate proceedings. Content marketing aims to purposefully inform, entertain readers,
or potential customers in the direction of an action that will eventually produce money.
This strategy doesn't mean to make your blog sales and advertisement magnet. The core purpose of a travel blogger remains truthful, but adding something with a financial motive should be your strategy.
Use the right keywords to attract readers by ranking your blog on social media. Also, target customers by beautiful and unique photographs, preferably taken by you to be uploaded to your blog.
Social Media for travelers
You will also need a strong social media strategy. It is important to hit that social media platform, where you can produce the highest number of readers. Successful bloggers always make use of strategic social media marketing. It doesn't matter how well your content is written, if you are not planning a good marketing strategy, you are well letting your content die.
By mixing your content with social media platforms, you can rapidly share your travel experiences with more than a billion social media users. Your content marketing strategy needs to imitate the reality of that place, amaze people with the good facts, some travel advises, and suggestion, and you are good to go.
[ad#ad-160]
A travel blogger should also emphasize on providing valuable information, which makes its reader smarter. A content which is motivated by tons of promotions fail to provide reader value of interest, so it will fail to employ and improve sales.
For an instance, if you are running an online travel aggregator business and you want to enhance your organic searches by using a social media channel, you can start with smart placements of keywords such as Compare Flights to Frankfurt or any other city.
User-generated Content
Another content marketing strategy includes user-generated content. Travelers love to share their experiences with one another. They also tend to help others if they have visited that specific place. So it is natural and healthy to offer a feedback, or comment space to engage the audience. It will encourage them to start threads of conversation along with sharing their experiences and increasing your blog views deliberately.
By strategically placing keywords across your content, readers can pick them up easily and use them again in the comments and feedback section. Google and other search engines are working on Latent Semantic Indexing algorithm which determines the relevancy of content.
This tactic can enhance your content's relevancy and boost your ranking on organic search engine results. For example, if you use keyword flights to Istanbul or Turkey, people wanting to visit this destination will frequently use it in the comments, which will enhance your content's organic ranking.
Too you can know more about the Balkans countries before your trip.