Perast in Montenegro is one of the most beautiful cities in Boka Bay, located a few kilometers northwest of Kotor.
Perast is a beauty old town, with wonderful old architecture.
You will enjoy the many old churchs and palaces, but probably the biggest attraction is for sure : Our Lady of the Rock (Gospa od Skrpjela), a small island in Boka Bay made by humans (isn't a natural island), with an amazing church and the museum.
Almost every few minutes, some small taxi boats travel to this unforgettable island, the ticket cost only 3 euros.
Perast have around 400 inhabitants.
Perast is located in the inner part of Kotor Gulf. The town can be accessed through the Tivat airport, bus or car,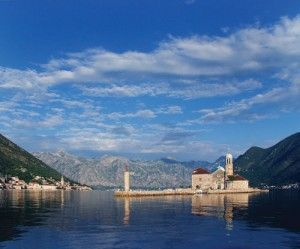 The restaurants on the Perast coast offer great fish specialities.
This is for sure, one of the top places in this part of Europe and you need visit it.
Believe or not in Perast you can found 19 palaces, more of them built in 17th and 18th century, and are situated on the waterfront.
Perast has a very well preserved baroque architecture in the coastal part of Montenegro, at the foot of the hill of St. Elias, about 12 km north of the town of Kotor. Between the 13th and 18th centuries Perast belonged to Venice.
The most beautiful buildings were built in the period when Venice had Perast in the 17th and 18th centuries when Perast was at its peak. The palaces (Palace Bujovic, Zmajevic Palace, Palace and the Palace Smekja Badovic) belonged to sea captains and were built in the baroque style due to the typical Venetian architecture
We are sure you will enjoy the magnificent natural beauty of the southern most fjord – Bay of Kotor, unforgettable mountains that surround Boka bay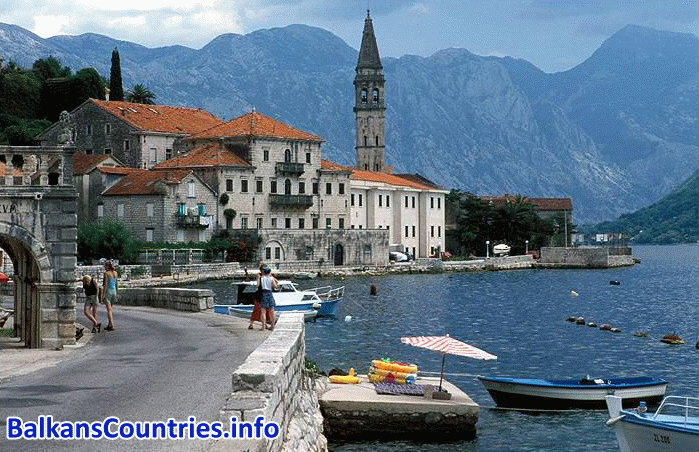 Perast is one of the more visited places for tourist who visit Montenegro
Perast in Montenegro little-known jewel in Balkans

,