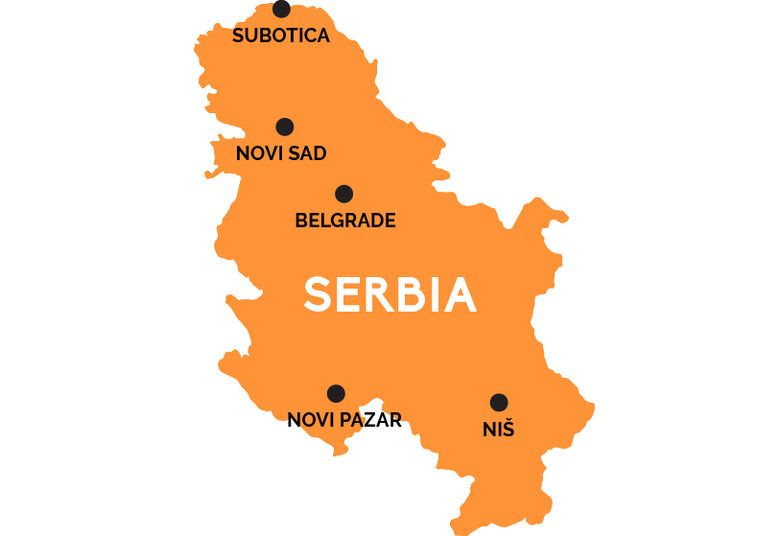 News from Serbia
The policy of rapprochement with Belgrade ex- Province of Kosovo has been instrumental in the positive stance of the European Union towards its eventual accession, to which they aspire also other Balkan countries such as Montenegro and Macedonia.
Brussels • The Heads of State and Government of
the European Union (EU) Serbia finally granted official status of candidate country for accession to the latest version of the statement agreed today to the approval of the leaders.
The twenty-seven EU countries have reached a compromise on this step, necessary to initiate in the future accession negotiations, considering that the Belgrade government has fulfilled all the conditions that had been raised.
In particular, the delivery of all war criminals sought by international justice and the improvement of relations with Kosovo, which declared independence exprovincia unilaterally in 2008.
In this last section, has been key signature last week of an agreement between Belgrade and Pristina to allow Kosovo to have its own voice in international forums and ended up convincing the reluctant European countries to closer ties with Serbia.
In recent days, only Romania and raised obstacles to the granting of candidate status by concern about the situation of Vlach minority of Romanian origin living in Serbia. The issue blocked for hours on Tuesday the discussions of those responsible for European Affairs of the Twenty, which should give the green light to the file.
Finally, the ministers agreed to "recommend" to the European Council granted candidate status, but some sources feared that treats of the Romanian Government to reopen the case during the summit of leaders.
However, Serbian and Romanian authorities in
Brussels today signed an agreement that has a special monitoring of the rights of the Vlach population, which cleared the últimasreservas of Bucharest, according to diplomatic sources.
Obtaining candidate status for Serbia is a major leap in its European aspirations and a push for pro-European government of Boris Tadic, who has staked much of its credit in this process.