[ad#ad-160]
The legend says that the Monastery was found in the 14th century by the Wallachian King Basarab the 1st.
A handsome young man, named Dimitrie, took the monastic path.
After his death, the whirling waters carried his body far from the Rusenski Lom river.
Miracles began to occur: St. Dimiter was protecting the village.
Therefore the inhabitants named their village Dimitrie
During the Russian-Turkish war in 1769, general Salticov took the Saint's remains and, on request of the Bulgarian community of Bucharest, left them for safekeeping in Romania.
Nowadays they are preserved in the Patriarchial Cathedral.
The venerable Saint Dimiter Basarabov seems to reunite the Romanians and the Bulgarians.
This Monastery was founded over the cave where Saint Dimitri lived his ascetic life. The Saint Dimitrie Monastery is located near the town of Basarabov, Bulgaria.
Too was burned down during the Turkish-Russian war. At that time more than 60 valuable icons from the Monastery were stolen and never more recover.
The actual monastery of Saint Dimitrie was built in 1865. It consists of a church, built in the cave of St. Dimitri, and some cells building in the near rocks.
We thanks to Mirela for collaborating in sending us this text and these great pictures.
You can follow her in Twitter account: http://twitter.com/Luci_Ana21 @Luci_Ana21
See her great pictures of this magical place of Bulgaria below:
Monastery of Saint Dimiter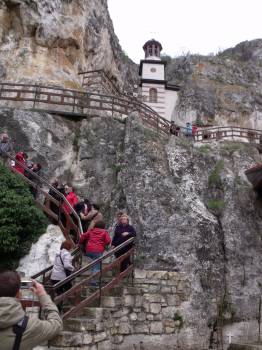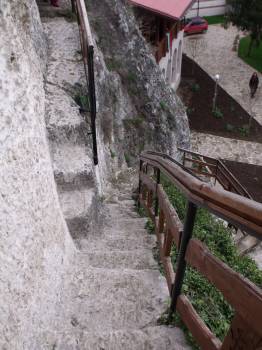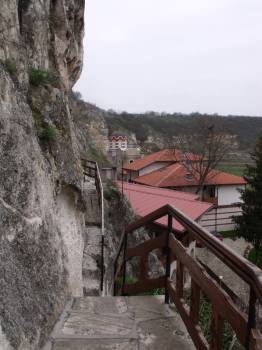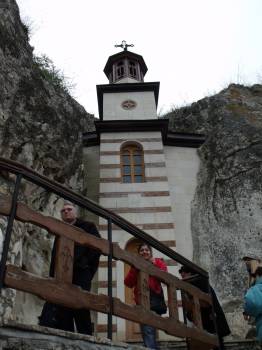 [ad#ad-336-280]
Remember: If do you want send to us information about your travel feel free to Contact Us.
Thanks for shared your travel experiences with our readers