If you're looking for the perfect place for a sunshine getaway in Turkey, then the best place to be is Marmaris. It is one of the renowned vacation destinations in Turkey known to be an incredible place for a summer break. Besides having magnificent beaches, vibrant nightlife and beautiful scenery, Marmaris is also home to astounding natural wonders.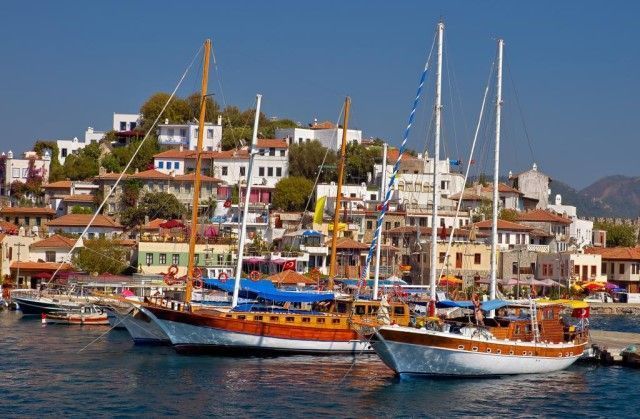 Once you've booked that cheap flight to Turkey, then you can start thinking of the perfect place to visit and the things you would like to do. On visiting Marmaris, you'll find out there are loads of fun filled activities on offer for almost everyone. A trip to Marmaris will present you with a memorable holiday experience.
If you are on a family vacation, then it will be fun and excitement all the way when you visit the two aquaparks here. It is one of the best places of fun for youngsters, but there are also loads of entertaining activities for adults as well.
A day out on the beach alone or with friends promises to be much fun, as you'll discover that there's plenty to do than just sunbathing – though it is one of the perfect ways to chill out and soak up the sun. With a wide selection of water sporting activities on offer, the beach in Marmaris is a good place to have a fun filled adventure and also try out something new on your vacation.
While experiencing those memorable moments on the sand, you also have the chance of admiring the magnificent pine-covered mountains surrounding this beautiful destination. If you feel like checking out more of these natural wonders, then take a trip to Pamukkale, regarded as the 8th wonder of the world. It is an all-white mountain that is truly a beautiful sight to see and a must visit when in Marmaris. Pamukkale attracts millions of tourist annually for its stunning appearance. Here, you'll find an astounding thermal hot spring where you can experience a relaxing dip. To make the most of your time at Pamukkale, you need to bring your swimwear along with you.
Besides the staggering sights and fun at Pamukkale, you can also decide to explore the coast of Turkey on a Marmaris gullet cruise. There is no other great way to experience memorable moments than going on a cruise in these small, locally made boats. These gulet cruises is perfect for couples who want to improve their love life and families who wish to have a great time together.
You have the opportunity to meet new people, make new friends and also enjoy delectable meals. The boat trip offers a perfect atmosphere for business trip or family reunion.
Visit Marmaris Boat Trips to see all available boat trips
If after your experience on the gulet cruise, you are not satisfied, then you can enjoy a relaxing day with the famous Turkish bath. In Marmaris, you can also check out the vibrant, lovely nightlife. Here, you will find some of the best bars and clubs on the south coast where you can party and dance all night.
For the best, exciting Turkish holidays, Marmaris is a perfect choice!
Visit Excursions in Marmaris to see all available excursions