Bosnia and Herzegovina is the most corrupt country in southeastern Europe and one of the most corrupt in the European continent, according to a study released and cited by Serbian news agency Tanjug.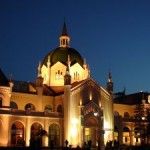 The report "Corruption in Bosnia and Herzegovina" is the result of a study conducted during the past two months by the Friedrich-Ebert Foundation by the organization Transparency International (TI) in the two entities that make up the country, Republika Srpska (RS ) and the Federation of Bosnia-Herzegovina. The study's author, Srdan Blagovcanin, said during a press conference in Banja Luka (RS) that the list of IT "Bosnia is one of the posts 92 and 95 most corrupt countries of 180 countries." He explained, the current report has concluded that Bosnia is the most corrupt country in the region and one of the most corrupt in the whole of Europe.

In Bosnia, Blagovcanin said, "all resources are subject to the interests of a small circle of people who are in power or close to it." Corruption is found mainly in local and municipal authorities in areas such as justice, health and education, he added.
Tags: Bosnia, politics, government, corruption, power, Bosnia and Herzegovina updated news.