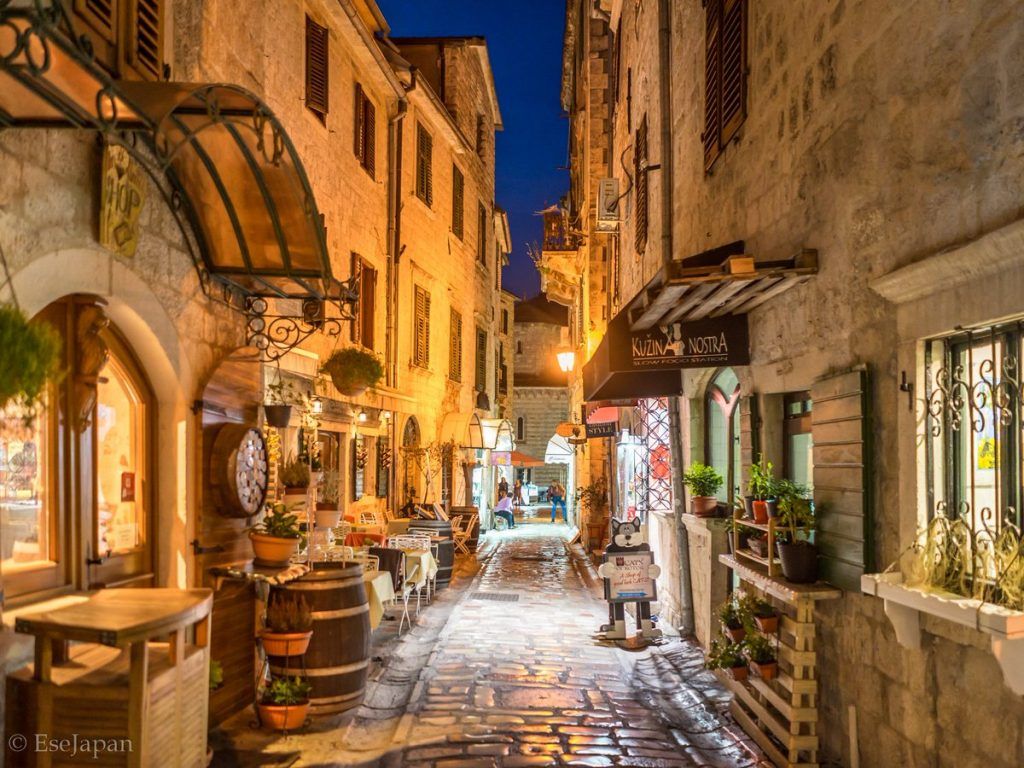 If you are looking for a destination that combines stunning scenery, rich history, and vibrant culture, look no further than Kotor, a coastal town in Montenegro. Kotor is one of the best-preserved medieval towns in the Adriatic Sea, and a UNESCO World Heritage Site.
Step into Kotor, and you step into a time capsule that takes you back to the days of the Venetian Republic, when this small coastal town flourished as an important trading hub. Its strategic location on the Gulf of Kotor ensured its prosperity and attracted various civilizations throughout history, resulting in a rich tapestry of influences.
Here are some tips on what to do, where to stay, and useful information for tourists who want to explore this beautiful place.
Venetian Legacy:
The Venetian Republic, which ruled Kotor for nearly four centuries, left an indelible mark on the town's architecture, evident in the intricate detailing of palaces, fortifications, and churches. As you stroll through the narrow cobblestone streets of the old town, you'll encounter landmarks like St. Tryphon Cathedral, an iconic symbol of Kotor's medieval heritage, and the Maritime Museum, offering insight into the town's maritime traditions.
What to do in Kotor:
Kotor is a town that invites you to wander and discover its charms. You can start by exploring the Old Town, a maze of cobblestone streets, squares, churches, and palaces. Don't miss the Cathedral of Saint Tryphon, a Romanesque masterpiece built in the 12th century, and the Maritime Museum, which showcases the town's naval history and traditions.
One of the most popular attractions in Kotor is the Fortress of Saint John, a medieval fortification that overlooks the town and the bay. You can reach it by climbing more than 1,300 steps along the ancient walls that encircle the Old Town. The hike is challenging but rewarding, as you will enjoy breathtaking views of the bay and the mountains.
If you want to experience the natural beauty of Kotor Bay, you can take a boat tour to visit some of the nearby islands and villages. You can also rent a kayak or a bike and explore the bay at your own pace. Some of the highlights include Our Lady of the Rocks, a man-made island with a baroque church and a museum; Perast, a picturesque town with elegant Venetian architecture; and Tivat, a modern marina with luxury yachts and restaurants.
Outdoor enthusiasts will find endless opportunities for exploration in Kotor. Hike through the rugged terrain of Lovćen National Park, where scenic trails lead to the mausoleum of Montenegro's beloved poet, Petar II Petrović Njegoš. For an adrenaline rush, consider kayaking in the bay, mountain biking through the surrounding hills, or even paragliding over the dramatic landscapes.
Where to stay in Kotor:
Kotor offers a variety of accommodation options for different budgets and preferences. You can choose from hotels, hostels, apartments, guesthouses, and campsites. Here are some of the best places to stay in Kotor:
Hotel Astoria: A boutique hotel located in the heart of the Old Town, offering stylish rooms with modern amenities and views of the square or the bay.
Hostel Old Town Kotor: A cozy hostel situated in a 13th-century building within the Old Town walls, offering dorms and private rooms with free breakfast and Wi-Fi.
Apartments Parteli: A family-run apartment complex located just outside the Old Town, offering spacious and comfortable apartments with balconies and sea views.
Guest House Forza Lux: A charming guesthouse located in a renovated stone house near the main gate of the Old Town, offering rooms with antique furniture and original artworks.
Campsite Krivokapic: A scenic campsite located on the shore of Kotor Bay, offering pitches for tents and caravans with access to electricity, water, showers, and toilets.
The cuisine of Kotor is a blend of Mediterranean and Balkan influences. Some of the most popular dishes include:
Njeguški prosciutto: This air-dried ham is made from pork from the mountains of Montenegro. It is a salty, smoky, and flavorful cured meat.
Kacamak: This is a cornmeal porridge that is often served with cheese or yogurt.
Pljeskavica: This is a grilled minced meat patty that is often served with onions, tomatoes, and cheese.
Burek: This is a flaky pastry filled with meat, cheese, or spinach.
Rakija: This is a strong alcoholic drink made from fruit, such as plums, grapes, or figs.
There are many restaurants in Kotor that serve traditional Montenegrin cuisine. Some of the most popular restaurants include:
Konoba Stari Grad: This restaurant is located in the Old Town of Kotor and offers a wide variety of traditional Montenegrin dishes.
Restoran Bella Vista: This restaurant is located on the waterfront and offers stunning views of the Bay of Kotor. It serves a variety of seafood dishes, as well as traditional Montenegrin dishes.
Restoran Apero: This restaurant is located in the Old Town of Kotor and offers a more modern take on traditional Montenegrin cuisine.
A culinary journey in Kotor is a great way to experience the local culture and cuisine. With its beautiful scenery, medieval architecture, and delicious food, Kotor is a destination that is sure to please any traveler.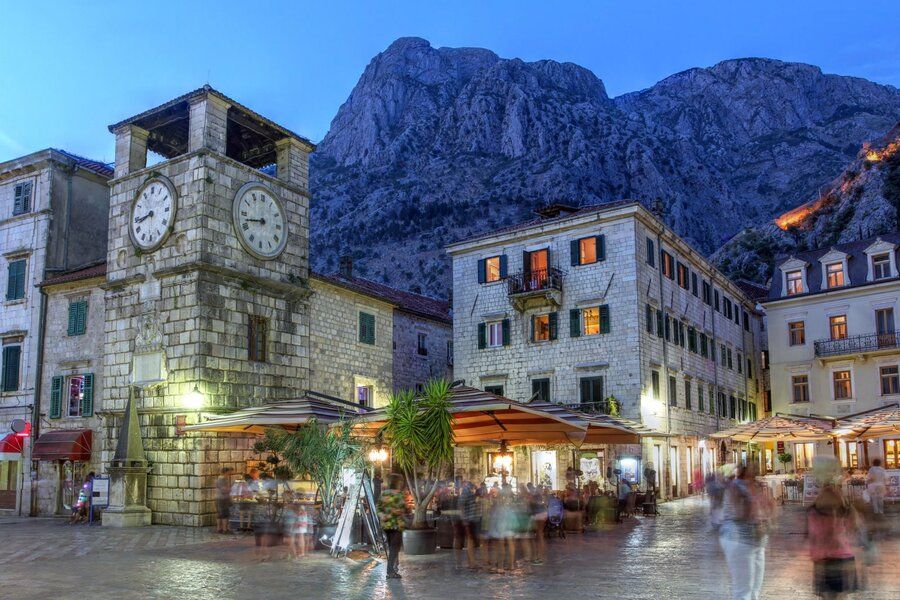 Here are some additional tips for planning a culinary journey in Kotor:
Visit the Old Town of Kotor: This is the historic center of Kotor and is home to many restaurants, cafes, and shops.
Take a cooking class: This is a great way to learn about the local cuisine and how to make some of your favorite dishes.
Visit a local market: This is a great place to buy fresh produce, meat, and fish.
Sample the local wines: Montenegro is home to some excellent wines, so be sure to try a few while you're in Kotor.
Relax with a glass of rakija: This is a traditional Montenegrin drink that is made from fruit. It is a great way to end a day of exploring Kotor.
Useful information for tourists in Kotor:
Before you travel to Kotor, here are some useful information that will help you plan your trip:
The currency in Montenegro is the euro (EUR).
The official language in Montenegro is Montenegrin, but most people also speak English or other languages such as Serbian, Croatian, or Albanian.
The best time to visit Kotor is from May to September, when the weather is warm and sunny. However, be prepared for crowds and higher prices during peak season (July and August).
The nearest airport to Kotor is Tivat Airport (TIV), which is about 10 km away. You can take a taxi or a bus to reach Kotor from there. Alternatively, you can fly to Podgorica Airport (TGD), which is about 90 km away, or Dubrovnik Airport (DBV), which is about 70 km away across the border in Croatia.
The easiest way to get around Kotor is on foot or by bike. You can also use public buses or taxis to travel within or outside the town. If you want to rent a car or a scooter, you will need an international driving license.
Kotor, with its enchanting blend of historical significance and natural splendor, promises an unforgettable experience for every traveler. Whether you're an avid history buff, an outdoor adventurer, or simply seeking a serene escape, Kotor offers a wealth of cultural treasures, breathtaking landscapes, and warm Montenegrin hospitality. Prepare to be captivated by this hidden gem of the Balkans, where the echoes of the past harmonize with the beauty of the present.

Are you thinking in travel to Croatia? Read our article about things that do you need to know before.